A Life Less Ordinary 03

Lisa Eldridge (Girl About the Globe)
About Lisa:


Lisa did everything that society expected her to, then she stopped…and started travelling. Five years and 109 countries later, she's on a mission to inspire women to travel smarter, travel consciously and travel solo. How did she turn her back on convention? Where's the inspiration for women? What's the first steps and how can you take them?

What were your earliest travel memories?


I didn't get on a plane until the age of 17. I spent childhood summers in the UK, staying in caravan parks in Devon and Cornwall or camping on the Isle of Wight. I didn't go abroad until a friend asked if I wanted to accompany her to Spain to stay with her nan. It was my first ever flight and it was on a Monarch plane to Alicante. The air hostess came around and handed out boiled sweets to us for take off. I then began to apply for many different jobs abroad. My first job was working as a chalet girl in Val d'Isère, a ski resort in France. My dad and brother took me to the airport and I was so nervous taking that first flight by myself. But I'll never forget the feelings of excitement I had once I was on the plane and when I landed in another country. Since then I haven't stopped travelling.

It's quite ironic that my first ever flight was to Spain considering that I have now chosen to make Spain my current home.


Growing up were there many adventurous women who inspired you?


I led such a sheltered life growing up. Looking back I was very uninspired and had no role models to look up to. That changed in my twenties when I went to university and began to follow the lives of famous female travel writers. Their lives being full of adventure inspired me to change mine and I began the road of self-empowerment through solo travel. Elizabeth Gilbert's book Eat Pray Love has also been a big inspiration in my life. The story of a woman feeling trapped in a marriage resonated with me and was the catalyst to me leaving my marriage and getting back on the road.

Now I frequently listen to TEDx talks and motivational videos. I've learnt to be guided by my intuition and find inspiration from within (it sounds woo woo I know).


Your life had taken a familiar 'settled' route. What was the first thing you did to change direction?


I think I was a bit of a late starter. I spent my twenties working, living and volunteering abroad whilst trying to figure out what I wanted to do with my life. I fell into the travel industry before deciding to pursue my dream of being a journalist. I went to university at the age of 29, met my ex husband and then started working for a charity near my home town. I did everything that society expects you to do at that age - I settled.

When I realised that I couldn't live a conventional life, I opted out and did the only thing that I knew how to do...travel. In my twenties travelling solo had helped me to gain confidence after being ridiculously shy as a teenager. In my thirties it helped me to heal from my marriage and find out who I was again after coming out of a long-term relationship.




The first thing I did to change direction after I realised that I had settled in life was book a plane ticket to India to stay in a yoga ashram. Once I came back to the UK I then booked my next trip and then the next. Each time becoming stronger and heading in a new direction in my life. One that would be able to help others who wanted to change direction too.


What do you think holds other people back from seeking more adventurous lives?


Fear. Either their fear or other people's fear being projected onto them. We're conditioned in society to become a workforce, to follow the crowd and not stand out. When the reality is that we can achieve anything that we put our minds too. Adventure isn't just for a selected few. It's there for the taking for everyone. You don't have to take the route of handing in your notice and booking a round the world ticket to have a more adventurous life. For some it may be just going to another country alone for a couple of weeks during their holiday time. It doesn't have to be anything drastic.



Sometimes we are scared of what others may think which can stop us from doing what we really want. We play down our lives in fear of being ridiculed or frowned upon by others when we should really just do what we want and not worry about what anyone else thinks. Once you get to that place it is really liberating.


So you're very happy with your life but want just a taste of adventure. How can you do it?


Easy. If the thought of jumping into adventure is too much of a big step, you can always try with a small step. Such as doing an adrenalin activity and rope in a friend if the thought of doing it alone is too much. If you have the desire to travel you can always start by taking a weekend trip or even just spend a night alone in your hometown. Just book a hostel or a hotel or go out for dinner alone and see how it feels. Another way to get a taste of adventure is to try something that you've never done before, be it Thai Kickboxing, Acroyoga or stand up paddle boarding. You could even arrange a paintballing session with your friends for some fun. Whenever I need some more adventure in my life I sign up for a challenge. This year I ran my first (and last!) ever marathon. Doing a challenge commits you to your adventure and also gives you a sense of satisfaction once you've done it. Then you'll be ready for your next challenge.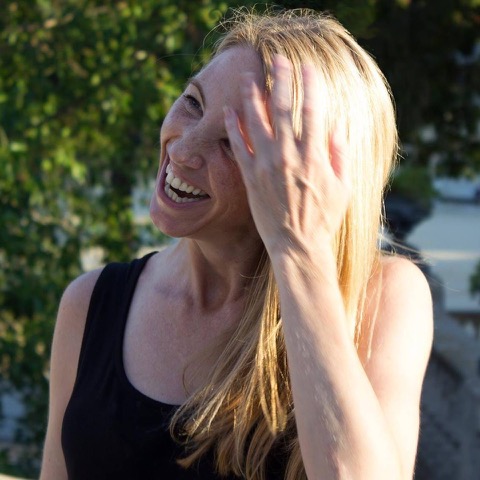 Life is about taking steps towards your destination. Just get your foot on the first rung and see where it takes you. The first time I worked abroad I lasted a week. After that I lasted 9 weeks, then 5 months. My longest adventure has been 20 months but I started off with what I could manage.


As a woman travelling solo which countries felt most welcoming?


If you've ever read my blog you'll know how much I absolutely love Colombia. I always define a country by the people and Colombia was one of the most welcoming countries I have ever been to; Medellin in particular. They are so welcoming to foreigners and were beyond friendly, inviting me for drinks and stopping their mopeds on the street if they saw me looking lost.

Australia has got to be the most welcoming. The Aussies are so friendly and just make you feel at ease in their country. They have such a good outlook and easy-going mindset and I love their outdoors way of life.

Thailand is also welcoming for women travelling alone. This 'Land of Smiles' is just geared up for tourists with the infrastructure making it easy to travel around. You do need to be prepared to get ripped off here though but a few Thai Baht is minimal when you convert it back to UK Pounds or Dollars.

Ireland is also super friendly. The Irish are known for their hospitality so I definitely recommend this country to women travelling alone.

I was also surprised by Israel. All the Israelis I met were so helpful. It was a really lovely country and one that I had been a bit intrepid about travelling to alone.


Is your experience of travel improved by social media?


I have a bit of a love/hate relationship with social media. I think a lot of what people post on social media can portray an unrealistic image of travel. That everything is beautiful and amazing when in reality, travel isn't always that amazing. There are days when you do feel lonely and wonder what you are doing, and days when you face hurdles but each one makes you stronger. I like to paint the real side of travelling solo and show the good, the bad and the ugly.

Saying that, I think social media is great for the inspiring stage of planning a journey. For that dream stage when you are looking around at where to go. Platforms such as Instagram and Pinterest are ideal for getting inspired. Social media is also great for following people's travels and seeing how they did it, their route and modes of transport.




What I do love about social media are the communities it brings. Having our Girls about the Globe Facebook group has really helped women to plan their trips better. Their experience of travel has been improved by being able to get advice from other women on recommended accommodation, tour companies used and what to see and do in a country when they arrive. Some girls have even met up with others from the group on their trips. In this way social media is fantastic as it brings people together.


When you doubted the decision to travel for work, what kept you on track?


Just taking the next part of the journey and trusting that I am heading in the right direction constantly. Ever since I was a young girl I have always wanted to experience everything that I can in life and write about my experiences. I am now lucky to be able to be working towards my dreams.

I have worked in so many different places and when I was working on a cruise ship what kept me going during the long working hours was knowing that the next port was coming up, and that I was about to experience a brand new country. Docking in Bermuda, or on a Mexican island definitely kept my spirits high.

Travel is now my research so I use my trips to produce content for Girl about the Globe. I also used to pitch my trips to magazines and had a few articles published as a freelance travel writer.



Two years ago I created the goal of reaching 100 countries before the age of 40. This goal kept me on track when I was experiencing travel fatigue and trying to balance work and travel at the same time. I now have a good structure and try to stay somewhere for at least a week and sightsee and travel to the next place on the weekends. This helps me to stay on track with more of a weekly routine.

Each trip I take teaches me something new. Travel is in my blood so even when I feel that I have done enough travel it's not long before I start to get itchy feet again.


Are you a 'digital nomad' or is there always a place you'll call 'home'?


I'm so grateful to be able to live and work where I want and define myself as a 'digital nomad.' Four years ago I told my friends that I was leaving England to pursue my dreams and now I am living them. Home for me constantly changes. When I arrived in Medellin I felt as though it was my home, but then a few months later I felt compelled to travel again (although I kept returning to Colombia). I've realised that I can never call anywhere my permanent home as I don't know what opportunities will arise in the future. For the moment though Barcelona is my home although I am planning some more travel before the end of the year.

Being nomadic is starting to take its toll especially when you want to achieve more in your business life. It definitely pays to have a base then travel from there. Home for me is wherever I lay my backpack for a while.

Catch up with Lisa, here:

︎ Girl About the Globe
︎ @GirlAboutGlobe

www.girlabouttheglobe.com